Do You Have a Project We Can Help With?
Our Flagship Service, Metal Spinning
Our team are specialists in metal spinning; a highly skilled manufacturing process. With fast project start times and high-quality production runs, metal spinning could be the ideal manufacturing solution for your component.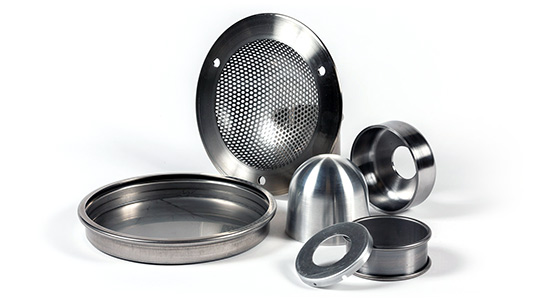 Our Complete Range of Manufacturing Services
One size doesn't fit all. That's why our team offers a wide range of manufacturing solutions to suit almost every component. Should you need help choosing between them, our team are always on hand to help.
Metal Spinning
Our flagship manufacturing service. Metal spinning is the ideal production process for axially symmetric components.
Metal Spinning
Our team of metal spinners are specialists in manufacturing components in a wide range of metals and sizes.
Pressing
One of our most popular manufacturing services. Pressing is a great choice for large quantity production runs.
Pressing
Pressing guarantees technical accuracy and ensures consistent quality throughout the manufacturing process.
Fabrication
Simplify your supply chain by letting our team take care of multiple manufacturing processes under one roof.
Fabrication
Our team can provide a wide range of different fabrication services, such as swaging and product assembly.
Finishing
Give your component the finishing touch with our wide selection of different metal finishing solutions.
Finishing
Choose from engraving, painting, plating, polishing, powder coating, scotch-briting and many more.
The Smart Manufacturing Choice
Choosing a new supplier is serious business. So, to help out, we've listed the key reasons you should choose Steel Spinnings below. And, if you've got any questions, let us know – our team would love to hear from you.
Trusted by Businesses World-Wide
Join a growing list of businesses and brands benefiting from our manufacturing services.
Got a component or project you'd like us to quote for? Complete the form below and a member of our team will be in touch within 24 hours to discuss your requirements.